Make your Facebook profile different and unique thanks to the creation of an exclusive design for the cover with EDIT. It' ll be the first thing users will see of you and with the profile image, it defines who you are. First impressions are important so make sure to put a lot of thought and love into this design. If your cover photo is creative and ingenious, it will reflect on the kind of person you are making the profile more attractive.
Don't worry if designing is not your greatest strength; with EDIT you won't need to know anything about it to create professional, exclusive covers. In the editor, you will find thousands of templates for Facebook covers designs that will serve as an inspiration to design your own.
You can save all of your designs inside the internal memory that you will have available once you register as an EDIT user. This can allow you to continue editing your designs from anywhere, even from your smartphone! You'll be able to follow your created aesthetic within your creations because you can use the same template to create the rest of the images. By adding small modifications, your designs will seem like new images but will be part of a collection of designs.

EDIT has been created specifically so you won't need a tutorial to use it. It is very intuitive and you will become a genius of design from the first moment you use it.
Here we show you the steps you should follow to create a great Facebook cover:

Enter in the editor, select the option "Images for Facebook covers".

Choose a design template or create your own from scratch.

Modify the template to your liking! This is where you can make the design your own. You can upload pictures, change the background, play around with the fonts, colors, and more! 
Download your creation. 
Now you can show off the image on Facebook!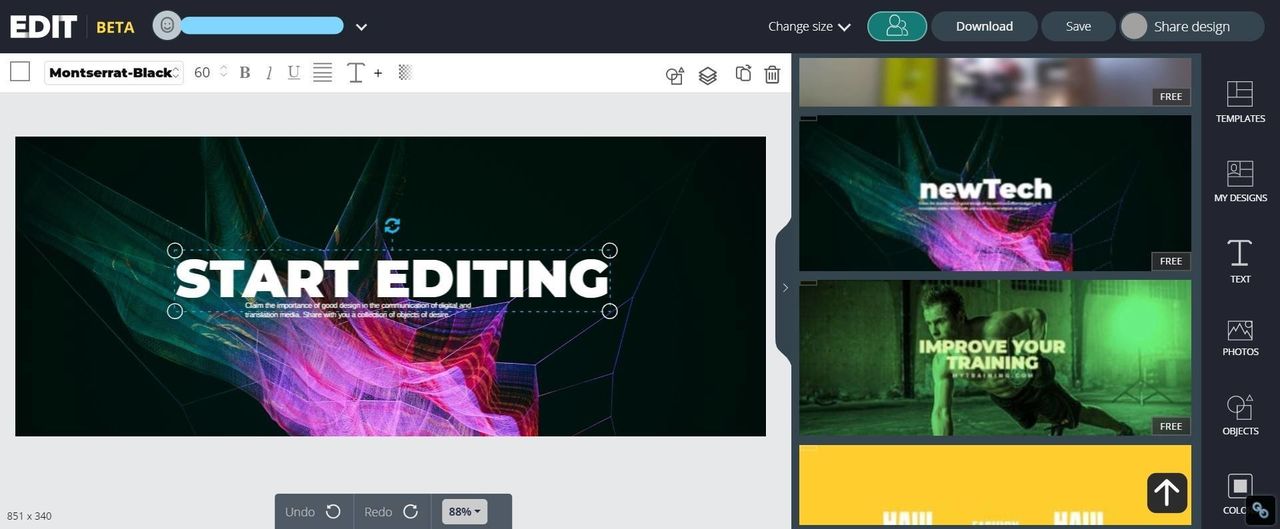 It is very important to be aware of the measurements of the images because Facebook covers have required specific dimensions. If you don't want to have problems with the framing and the quality of the photo then you will have to take into account the suggested measurements.
However, if you design with EDIT you won't have to worry about the sizing. The correct size is already set automatically when you select "Images for Facebook covers".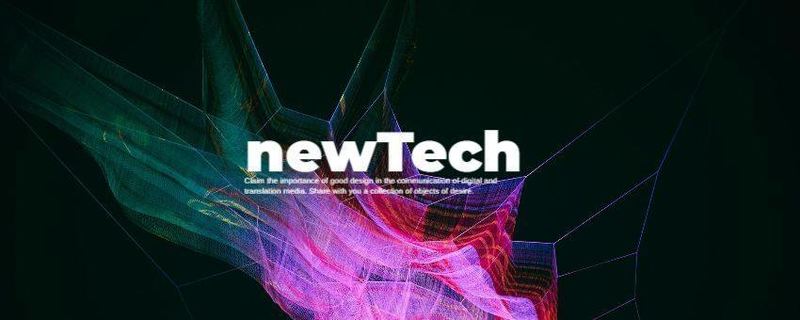 Just in case, we have a list of the recommended measures for Facebook covers which have been updated for 2018:
Desktop version:

820 x 312 pixels resolution.

Mobile device version:

560 x 315 pixels. This means that your image will be seen only in the inner proportion of what would be seen in the desktop version. To avoid having that part of the image getting lost when you open the application on the mobile, we recommend that you center the most important part of the image, leaving 134 pixels on both sides.
As the name suggests, the Facebook covers are the first interaction a user will have with your profile. If it is a company page, the cover should convey the corporate values of the brand. With a simple glance, users should be able to understand what you are offering and how you do it.

It's important to make sure your profile is cohesive and has a style that is unique to only you. This style should be the same throughout your social media platforms. This strategy is known as branding, understood as the process of building a brand where customers can recognize your brand in different platforms and places. EDIT can help you to build your brand since the editing of all your images can be done following the same template, without losing any time during the editing process.