Blog
Create Great Ads for Cyber Monday
In our previous article, we mentioned how to make the best banners and ads for Black Friday, but we can't forget to talk about Cyber Monday.

Although it may not as well known worldwide as its partner, the truth is that Cyber Monday has become a success for Internet sales in recent years. It's a day of exclusive online discounts, especially relevant in the field and era of technology. It's celebrated the following Monday of Thanksgiving and Black Friday week(end). Many experienced buyers are even expected to make their purchases this Monday, even from Black Friday.


Banners are one the most effective methods for online advertising, but only if it is visually appealing and interesting for the user. This day is the quintessential party in which more banners and display ads generate. In recent years, a common trend among companies is to extend their offers through the entire week, instead of only having the deal on Friday and Monday. In order to maintain the excitement throughout the week, companies offer a featured product or special discount each day in order to keep their buyers engaged and aware of which deal will be next.



EDIT, we know how important and profitable Cyber Monday can be for your business so we have prepared a pack with exclusive designs that can be modified and adapted to your needs. You can save yourself the costs of hiring a professional and the hours you will spend in agreeing with the designs. You can make them by yourself, or better yet, anyone on your team can do it!. It is not necessary for you to know how to design because with EDIT the only thing you will have to worry about is having an Internet connection and that's it. The rest of the process is simple thanks to the intuitive technology with which this editor has been created.
Following the Black Friday tradition, the colors of the banners are also usually red and white blacks but with a greater tendency to experiment. As it is a day to promote purchases on the Internet, you can find designs of all kinds. Having originality and good design are the keys to standing out.

Here we show some of the designs that you will find in the special section for Cyber Monday in the editor.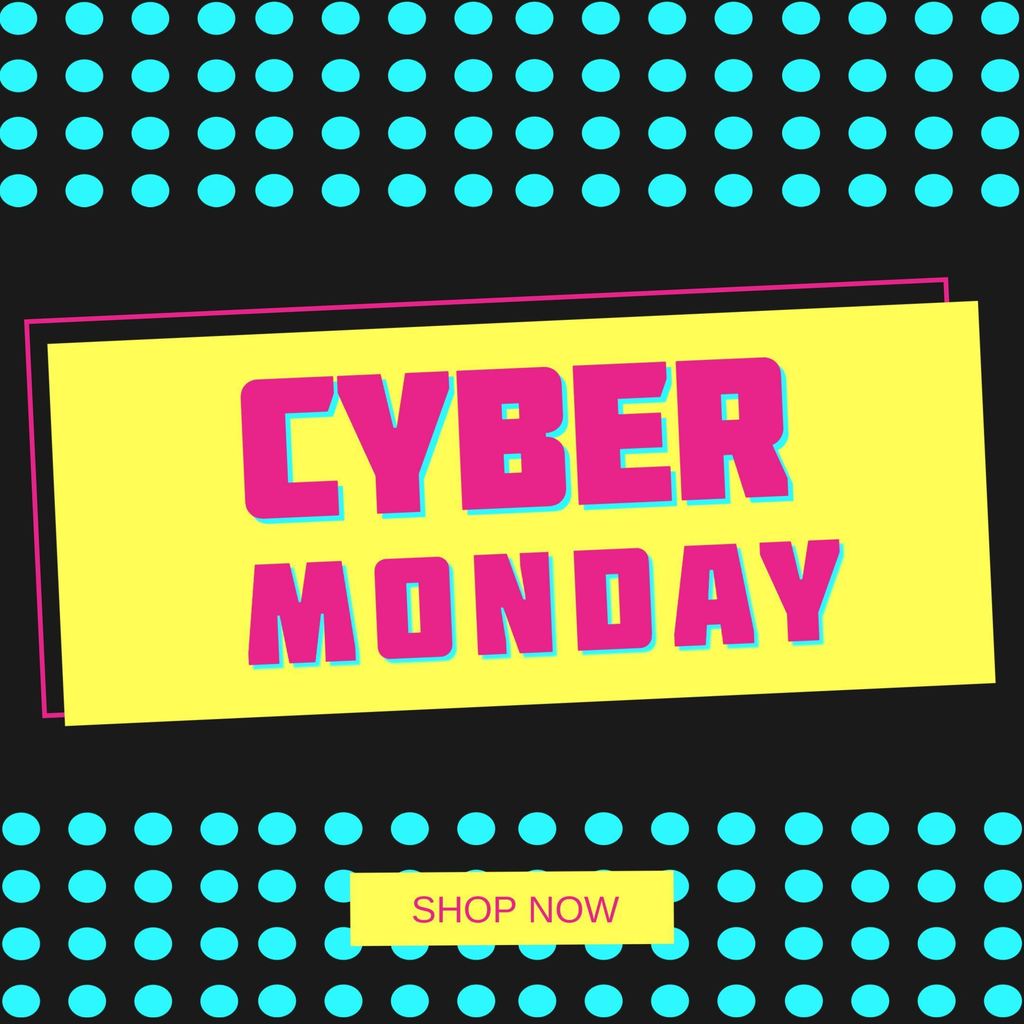 Don't wait any longer to try it. You will save a lot of money that you can invest into promoting your page onto sites that will reach more customers. If you share your designs on social networks we will be happy to show them :)