How to Create a Digital Marketing Strategy (Guide)
To get the most out of social networks there must always be a marketing plan in place. An effective marketing plan will consist of a summary of what goals you plan to achieve and how you want to achieve these goals. Having a follow up of all of these actions will allow you to know how effective your strategy is and manage the time you invest in it in an efficient way. Each action could be a post, like, comment and how these actions can help you achieve your goal.

The more detailed your strategy is, the more effective it will be to carry it out. Having a structured plan will also save you a lot of time when you have to organize publications. So try to be as specific as possible with the plan.
 steps to follow to create your social media strategy:
1. Identify Your Brand
The first thing you have to have clear is the image you want to give to the public. Be clear about the position and relationship you have with your audience with the tone in which you address them. A distant tone shows seriousness and a close tone can show confidence. This depends on what feelings you want to portray to the audience. It is very important that you mark a clear editorial line and always follow it in all your publications.

Making yourself known through the history of your brand (you can invent it and decorate it all you want) is a practice that is getting great results. It is not the same to tell who you are then to explain how you have become what you are. You can explain what was the need that gave birth to the brand and what your company is solving. This promise will give the users confidence in your brand. 
2. Mark Your Goals
It is important to organize your goals and to propose feasible short-term goals and also some long-term objectives and follow their evolution.
In order to create realistic goals you should have S.M.A.R.T objectives that consist of being:
Specific:

 You have to establish a very specific goal. "Get more followers" is not a specific objective. You essentially want to determine a specific plan of how you're going to get from point A to point B. To establish this objective it can be helpful to answer these questions:

WHAT do I want to achieve?
WHEN do I want to achieve this goal?
HOW will I be able to achieve this?

Measurable:

can you follow the process and measure the results? It is important that the goal you establish can be measured and valued. If you do this, you will be able to know what exactly works and what does not work and thus be able to determine the progress.

Attainable:

Is the goal reasonable enough to be reached? How? You have to be realistic and set goals that you can meet. This does not mean that you are not demanding in what you propose.

Relevant:

Is your goal useful to meet the need you have? The goal has to be specific for you, something worth pursuing.

Time-bound

: You have to set a limit for each goal. It is important to estimate the time it will take us to meet our goals and set a deadline. There will always be tasks that you like more and others less and always tend to leave aside those heavier. In this way, there will be no excuse to do them all.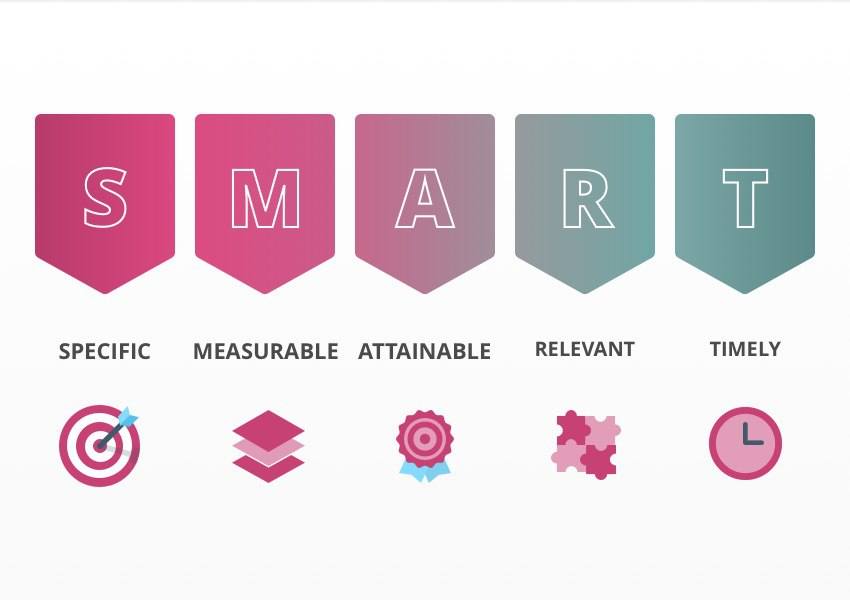 3. Define Your Target Audience
Both in the digital world and in the real world any marketing campaign that you want to perform is based on the public you want to reach. Therefore, you must conduct a preliminary study of who your target audience is. This can be an expensive task but it can be effective in the long term if you do it well. You can perform different studies based on demographics such as age, gender, and interests. The more information you collect, the easier it will be to create specific and targeted messages for them. 

If your company is centered around a niche group like "elite athletes" then it will be easier than if you try to promote an airline, since their audience is much broader. Look closely at who follows your competitors as well because larger brands that have spent a longer amount of time in the market may have done this target audience work previously for you.  
4. Channels
You must determine depending on the target audience what will be the best channels to share your information. A survey carried out by U.S. Small Business Social Media Marketing Research Survey published on the web eMarketer show us the following results: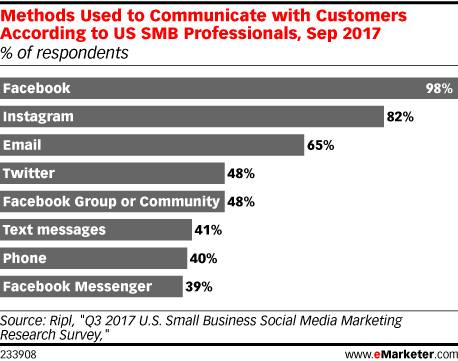 This shows that in recent years social applications such as Facebook and Instagram have ousted the most traditional tools of online marketing such as email.
However, it is important that you take into account the profile of your target when deciding which platform you should focus your attention on. 


5. Create a Content Calendar
The next step will be to create a calendar to graphically capture the tasks you have planned to perform on your different social platforms and during what period of time you plan to execute it. This will help you to have a script of a short and long-term global vision of how you will organize yourself in time.
To organize it we recommend making a Gantt chart.
For example: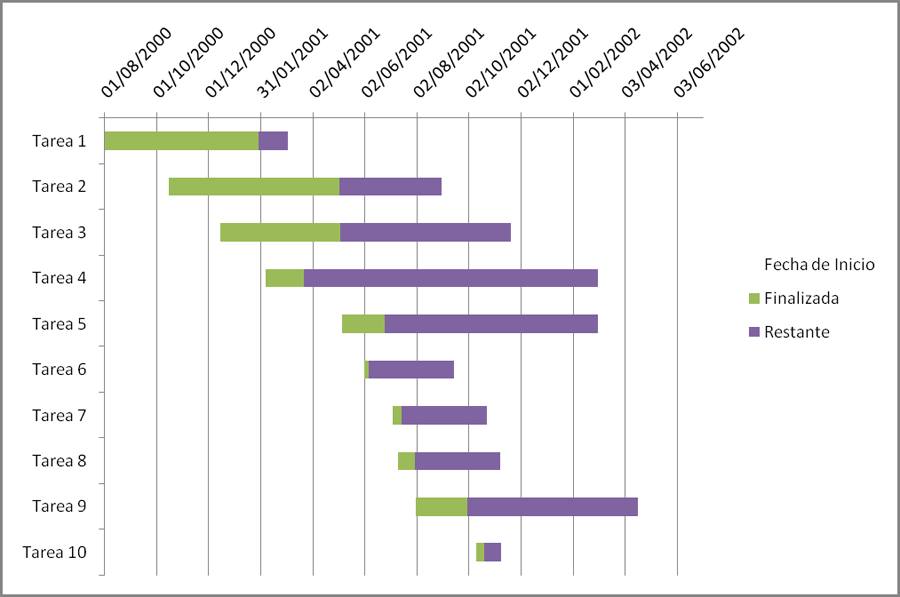 6. Define the Budget
This will be the last step before implementing your strategy. You must set a budget. It's really important to be clear about what your investment will be for. It depends on how big your company is and how important the use of social networks is. At this point, you may realize that some of the actions you planned to do are too expensive and will have to be left for later.


7. Analysis and Measurement of Results
Once you have put into practice all of the previous steps, you can not forget to analyze the results. This is to determine how well your strategy is working while taking into account the investment and the results. You should bear in mind that your networks will not undergo a radical change overnight. Getting followers and a good relationship with the public is a very long process so you should be patient. 
We also recommend that you take a look at this marketing trends guide which will show you techniques that are most effective today.