Blog
Where to Find Copyright Free Images
One of the essential parts when creating a design will be the background image. If our designers are not using images of our own, we spend hours and hours researching the Internet until we find an image that best suits our taste and is royalty free.
In case you don't know, a lot of the time the pictures found on the Internet are usually subject to copyright and you could get into legal trouble if you utilize any image without the owner's permission. To avoid problems, it is best to look for free images that allow you to use them in your specific designs.
For this reason, we have prepared a selection of the best images in which find photographs, vectors, illustrations etc. with a free license. Searching directly on this program can save you a lot of time.
The EDIT program itself has an integrated search engine so you do not have to leave other pages while you are working. You will be able to find all the images that you need for your designs without having to leave the editor since EDIT has direct access to all these image banks.
Here we will show you some of the most useful sources: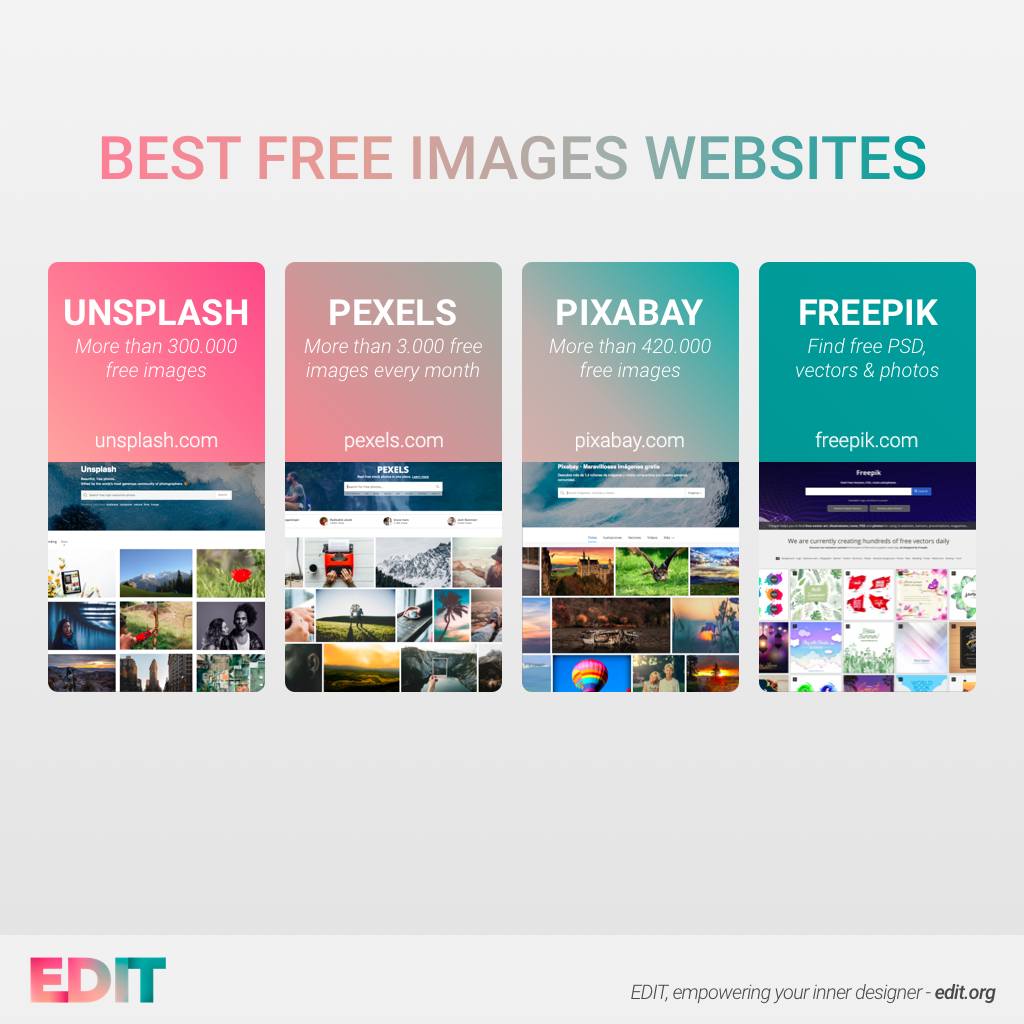 Although these are the 4 most important and recommended picture banks we also can not forget these useful image gallery websites that can help you get out of a bind: